CHECK OUT OUR NEW OFFICE!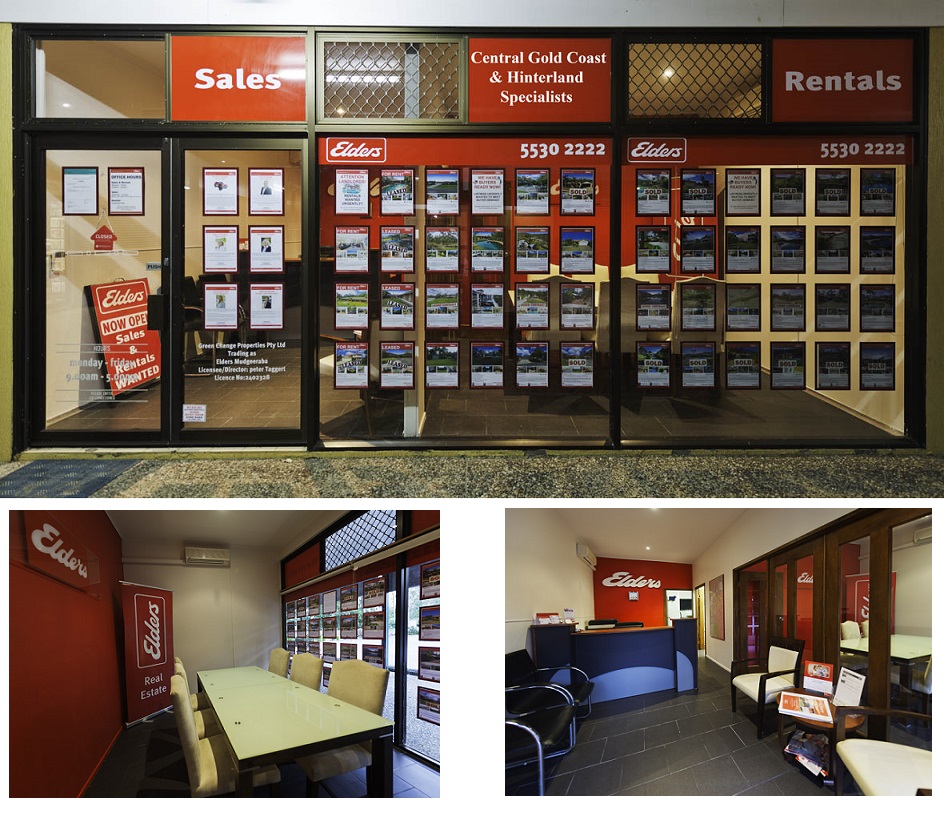 It's been almost 6 months in the NEW office location & the feedback has been hugely positive… As our industry is virtually 100% internet based now, decentralizing has been a great move… Clients have stated how great the new office looks & parking is now so easy…Plus on top of that the market is showing positive growth signs again with the team having sold $7 million worth of properties this month already.. thanks to our great team members Tony Walsh, Sally George, Monique Linden, Tracie Murray, Angelique Ray & Kirstie Miller for their efforts in the move, consistent loyalty & hard work … Peter Taggert Principal

We all know Elders Real Estate is one of Australia's most recognizable & trusted real-estate brands (175 years strong)  but there's so much more behind the name that meets the eye. Today, Elders Real Estate offices are located in over 400 locations including all major capital cities & regional centres, but despite this national success, our business is built on exceeding client expectations & by offering second to none service, experience & value for money. Which is why so many people have chosen Elders Real Estate Mudgeeraba each year to sell or rent their properties. The staff at Elders Mudgeeraba have the knowledge, expertise & dedication to really make a difference in the overall experience of selling or renting your property.